Send fax nowadays is not a very common thing to do. Often we send documents via email. But there are occasions, when it is necessary to send fax. To send documents by fax can be more secure than email. But in these cases you probably don't think about buying and installing a fax machine. Instead you just want to easily send required document with less costs to fax.
If you connect to the internet this is a simple task. Just use online efax solution called WiseFax. With WiseFax send fax directly from your Mac, Windows or Linux computer, iPhone or iPad, Android phone or tablet. You can do it without installing an app in a few simple steps anywhere in the world. With WiseFax integration with Box you can upload your Box documents directly to WiseFax service. Just add WiseFax to Box.
WiseFax web page looks and feels the same on all devices and modern browsers because of its responsive design. WiseFax supports many document formats. They are: PDF, Microsoft Office, OpenOffice, LibreOffice, Hancom Hangul, ScanWritr documents. Among images you can choose between JPEG, GIF, PNG and BMP.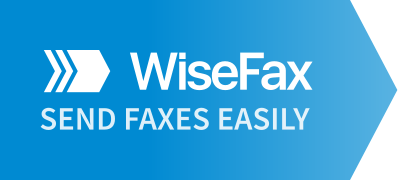 If your document is in paper form take its picture directly from WiseFax web page. WiseFax automatically detects the paper, removes background and prepares photo for optimal faxing. This is done through advanced algorithms with powerful edge detection, cropping and enhancing methods. They remove unwanted background, such as the table, sharpen the image and remove possible shadows.
Documents will look the same on your screen as they will come out from the fax machine. You will be able to check the quality of fax before sending. WiseFax also lets you easily select which pages you want to fax. It lets you send fax easily using step-by-step procedure. First you select country from the list of 240 countries available. Next you enter the recipient's fax number. In third step you have to authenticate with your account. You can choose among existing Google, Windows Live or Facebook account or create a new one. In last step you confirm that everything is OK. WiseFax will start faxing your document after that. It will notify you by email that document is processing. When successfully delivered you will receive notification with full copy of document to your mail.
WiseFax is a pay as you go service with no monthly subscription. You just buy as many fax tokens as you need to send fax. WiseFax will calculate required number of fax tokens before sending based on number of pages and fax destination. You can also buy tokens in advance by visiting Vanaia web page. In this case WiseFax offers discounted price.
Send fax with WiseFax as simple as that. Try it and you will like it.