It's a great honor to present a new major release of ScanWritr for Android. Thanks to your numerous constructive suggestions, we have managed to improve the overall user experience and utility of our product.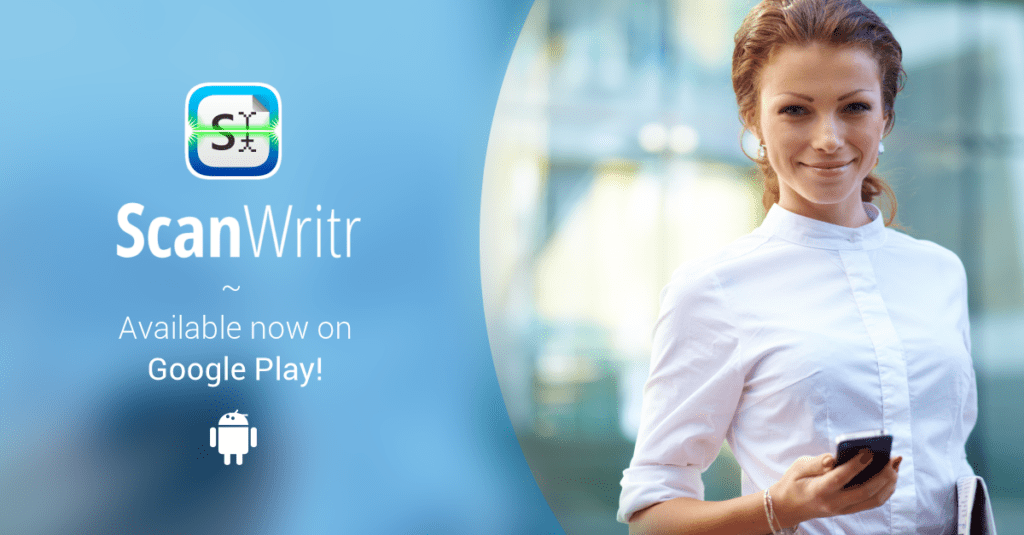 Awesome real-time edge detection, multipage scanning & new format support
Perhaps the first thing you will notice is that ScanWritr's automatic edge detection took the word automatic to a whole new level. It is now able to catch the edges of a paper before you even shoot the picture. Not only it is remarkably accurate and fast, it also looks really cool.
Thanks to the new multipage scanning feature, you will now be able to do your scanning in bulk – withouth stopping to enhance a single page one by one.
While support for A4 and Letter format did do the trick for pretty much all professional use cases, this was not the case with everyday free time usage. That's why ScanWritr now offers support for any random format without changing the width to height ratio of scanned documents. What you see is what you get. Oh by the way, have we mentioned we also improved the image quality?
ScanWritr now as enhanced FREE and PREMIUM
The free version of ScanWritr is now more than just a trial. As you install it, you get unlimited amount of exports of up to 5 pages per export, as opposed to the old version which only gave you total of 3 exports. The exported documents do however include a watermark. But this is nothing that a small in-app purchase couldn't fix – forever. We've just winked at you.
Two existing in-app purchases, besides removing the watermark, still offer the same functionality as before. Connectivity Pack S forever unlocks e-mail connectivity and removes ads, while Connectivity Pack L forever unlocks ALL of the inherent features of ScanWritr while also removing ads.
And best of all: even though the general user experience and the value of our product is significantly enhanced, the prices remain the same. Connectivity Pack S is available for a small fee of $1.99, while Connectivity Pack L costs $3.99.
Oh yeah – there is also a premium version of the app – ScanWritr Pro for $3.99 with no ads or any other limitations.
Already a user?
That's great!  Now go and update it to a new version of ScanWritr. In case you don't already know, the updates are totally FREE of charge! Please note that you are strongly encouraged to give us your brutally honest feedback and awesome ratings on Google Play. We've just winked at you again.
Download/upgrade ScanWritr for FREE.
Download & buy ScanWritr Pro for $3.99.