We have checked which scanner app has the best auto crop. We have checked which scanner app supports the most import formats and export channels. Now our quest to find the best Android Scanner app continues with the next challenge: find out which app offers the most document editing options.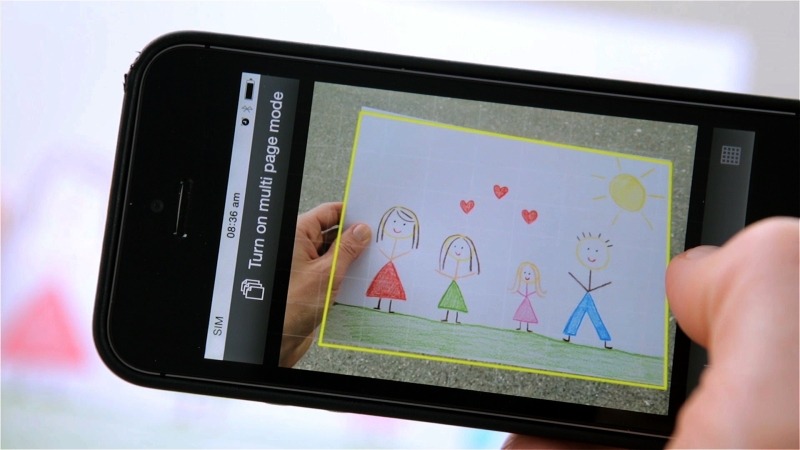 Why document editing options?
For basic users of a scanner app a simple scan might be all they need. For more advanced users however, scanning is only the first step. For example: one might want to delete unwanted parts of the document, add text, annotate certain parts, sign it etc. While these kind of options are not directly related to scanning, the best scanner apps generously offer them as well.
The test
This time the test was quite straightforward: we have scanned a blank page with each of the four scanner apps and counted the editing options they offer. The higher the count, the better the app.
As in the previous two tests, we tested out TinyScan, MyScans, CamScanner and ScanWritr.
The results
It appears that the minimum standard for an Android scanner app in terms of editing options is the ability to re-crop and rotate the scanned image after it has been scanned. There are two apps that fail to offer anything more besides this lowest common denominator: TinyScan and MyScans, which makes them tied for third place.
In second place we have CamScanner, which also knows how to watermark the paper, add notes and annotations. As opposed to watermarking, the notes do not appear on the actual document. Annotation options, although substantial, require a separate piece of software to be installed.
And the scanner app that offers the most editing option is… ScanWritr! Besides the standard re-crop and rotation options, it comes with a built-in annotation tool, text adding tool, signature tool, pen and eraser.
The bottom line
As long as you are looking to get the most editing options in one scanner app, ScanWritr is your go-to app. If you are not planning to add any text or signatures and if you do not mind installing additional software to use its features, you could also consider CamScanner as your app of choice. The other two apps might be useful if simple image scanning is what you are looking for.
Still not sure which scanner app fits your needs the most? See our other tests: "The best auto crop" and "The most import formats/export channels".