There's no secret that faxing has seen better days. However, this pre-internet technology is still here. Its legal validity and clutter free nature made some institutions and businesses swear by it. That's why there's a good chance you still need to send a fax at least on special occasions. Now you can do it from your Windows 10 device. And the best part? It uses a prepaid system (pay-as-you go) with no monthly or any other hidden fees.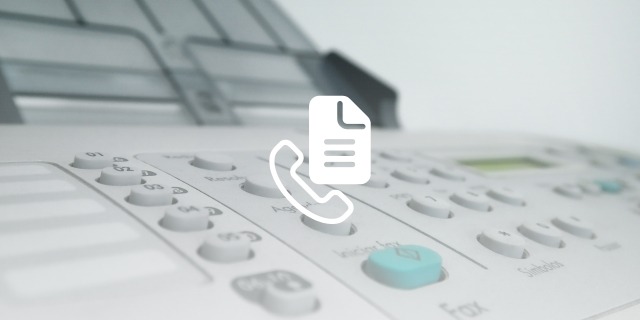 Fax Out app for Windows 10
Fax Out is a simple and easy to use outbound fax tool. It is available as a universal Windows 10 app, which means you can use it on any device with this OS, including mobile phones, tablets and personal computers. The app itself is completely free of charge and features no ads or any other limitations, you only pay for the fax tokens, whenever you decide to buy them.
Fax anything faxable
Fax Out app has a built-in document scanner with an automatic paper detection, which makes it possible to digitize physical documents and fax in just a few simple steps.
If you already have the digital version of the document you need to fax, simply open and forward it with this app. Don't worry – the app will open pretty much any faxable file you throw at it, including formats such as pdf, jpg, docx, odt, hwp, pptx, xlsx to name just a few.
Want to write the whole document from scratch? No problem. Simply use the blank page feature and add all the necessary elements right from within the app.
Multiple additional features
A common use for a non-regular fax user is to fax various paper forms, which need to be filled out and signed. Now, you can do both of these with the app, as well as use the marker, pen and eraser. If you need to add a picture to an existing document, Fax Out allows you to do that too.
When you add it all up, Fax Out app for Windows 10 offers everything an occasional fax sender might want. It is definitely the go to choice for anyone that does not want to pay any monthly fees.
Fax Out Pricing
A single fax token costs $0.99, but you may also want to buy them in bulk of 5, 10, 20, 50 or 100, which brings the overall price per token down.
1 fax token equals 1 page sent to USA, Canada, Mexico, EU, Australia, New Zealand, parts of South America, Asia and Africa. Some other countries and territories with higher local tariffs require more than 1 token per page see the full price list (pdf file).
Get Fax Out app and give it a try!
P.S. You can use the exclusive bonus for first time users and get 50% off any and all fax token packages by entering the coupon code "FIRSTTIMER" (applies for credit card payments only).